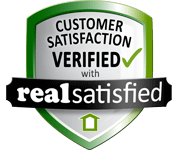 "Our experience working with Paula was amazing.

She went above and behind to help us every step of the way. I will and am currently referring her and Amaral to anyone who is considering to sell or buy. She communicated with us on a regular basis and really was professional in every step. She never was pushy , she listened to what our needs were and assessed her process accordingly. She was absolutely amazing to deal with…" Rick Harper
"Couldn't be happier with the effort Zechariah put in.
He went above and beyond through the whole process. Zechariah is extremely knowledgeable in real estate and was there to answer any and all questions I had. (Seeing that this was my first home I had a lot of questions). There was some stumbles in the road on the sellers end and Zech was passionate that everything was taken care of and was consistently in my corner. I couldn't be happier with his efforts. I will be referring him to everyone I know!!" Jared Furtado, Fairhaven
"John was great to work with.
Very patient and understanding as I have never been through the home buying process before. He was very attentive to the things I was really looking for in a house. John could answer any question that I had and even if I had a problem with something else such as anything to do with my loan he could answer my questions or take care of the problem. John is very nice, great to work with as a first time home buyer especially. He made this process so much easier for me…" Kelly, New Bedford
"Ray is very knowledgeable and personable.
He always had my best interest at heart and therefore I knew I could trust his word. He was very responsive to emails and phone calls and patient with the many questions I asked. Buying or selling a home is a big event and having the right broker is very important. I highly recommend Ray Gendreau for all of your real estate needs!" Sandra D.
"This is the 3rd time I've dealt with Debbie,
She has taken extremely good care of me all 3 times. Issues that came up were dealt with smartly and efficiently. Cannot recommend her enough!" Nicholas Faulkner
"We appreciated Hilda's dedication
in the process of selling our current home and the purchase of our new property. As well as her understanding and patience with us as the home selling/buying process can be very stressful with many curveballs along the way." Kristin, Taunton MA
"There are no words to express how happy i am with Danielle's work ethics and performance.
I previously had my home on the market for over a year and a half before switching to her. Danielle did more in the short amount of time than my previous realtor did! Danielle said she would sell my house in 3 months and she was on it everyday & every week she was showing my home! I am super happy with the end result and would refer her to anyone and everyone who would listen!" Nancy Pimentel New Bedford, MA