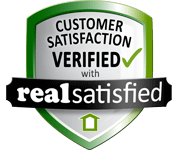 "Steve is a wonderful and hard working realtor.
Steve's dedication to our home purchase was unwavering. We had a particularly lengthy and complicated closing process, and it was certainly a learning curve for all involved. Steve took every speedbump with grace and prompt action. We could not have closed without his guidance and forethought. I would recommend Steve Proulx because he always keeps the buyer's happiness in mind." Jenna Hudson, East Wareham
"Thank you so much to an amazing company."
"Thank you so much to an amazing company." Angelo Castillo
"Brian was absolutely amazing!!
He knew exactly what we wanted, was so patient and understanding when handling us and showed that he cared. I have already recommended him to family and friends. He was great!!"
Amber Bergeron, Somerset
"Thanks for all of your hard work!
It's always a pleasure working with you and we look forward to listing this house with you once the rehab is complete." Robert Chase
"Sandra has her pulse on the Fall River housing market...
...and that knowledge and experience netted me 20k above my asking price. Will always recommend her to anyone." Dwain Brown, Fall River
"Chris listened and knew exactly what I wanted...
...and when we saw this house, he knew we had to have it. He did so much more than I thought we were gonna get and completely blew our minds.
The amount of patience and respect Chris gives is amazing. He is completely understanding and passionate about what he does and how he helps people find their dream homes. He helped us very much and I appreciate him and everything he did and does for us."
Jaice Morgan, West Warick, RI
"I love John and wouldn't consider working with anyone else.
John is the best! He's helped me purchased and sell 3 homes. He's the only agent I'd consider using."
Michael Akin
"Words can not express how thankful I am to Zechariah.
I have known Zechariah from my son, they have been friends for as long as I can remember. When my son decided to sell his house he hired Zechariah. The house sold the first day on the market for asking price. So when my son was getting married Zechariah was his best man. So at the wedding I ask him about buying a house. He said I can definitely help you. I explain to him I have some credit issues from my past, again he said I can help. So he contacted me a few weeks later and recommended his mortgage person Kevin Oliver from fairway mortgage. The both of them walked me threw every step I needed to take and before I knew it I was per approved. I now sit in the house of my dreams thanks to Zechariah Stockbarger , and Kevin Oliver. Words can not express how thankful I am to Zechariah."

John Motta, New Bedford